Hi Friends!
I just got home from the first day of the SDE First Grade Teacher Conference and I really enjoyed the sessions I attended!
I got to meet some lovely bloggy ladies first thing in the morning! I'm sure they need no introduction, but it was so nice to meet Kristen from
A Day in First Grade
, Regan from
Tunstall's Teaching Tidbits
and Deanna from
Mrs. Jump's Class
! They are all such sweet people!!
I started off the day with Deanna's session on organization and learned a lot! I want to share some of the tips from her session and others, but I'll try to be as concise as possible!
From Deanna's organization session-
1. She had a great idea for school boxes. She liked the school boxes to be matching, so during the summer, she would buy a class set of school boxes when they were big time on sale. Then, when the kids brought in their own school box, she would load it with a box of crayons and a few pencils and tell them that it was their "Homework Helper" to keep at home. I love that idea! I don't know how many times I get homework turned in written in pen, highlighter, crayon because they claim to not have a pencil at home! The Homework Helper would definitely help eliminate that issue.
2. Another great idea she shared was using one journal at a time for each nine weeks. She called it her Thinking & Learning Journal, and used color
tabs
to separate sections for each subject. It would be nice to have one journal, because right now my kids do have a center journal, math journal and a morning work journal. In the past, we've even had science and writing journals. I labeled the math journals and center journals in two different colors, but I still have kids asking, "Are we using our math journal?" or "Is it the red one?". I know the idea of using one journal is a no-brainer, but what I really loved was that she used one per nine weeks so that she could have it as a reference for parent conferences. Plus the kids got to take home their journals each time they were filled up, rather than having to wait until the end of the year.
3. Deanna also shared that she uses plastic plates as individual white boards because they wipe off nicely and all stack together nice and neat. I have to share a quick moment from our discussion about the plates, because it was just too cute! She was talking about certain plates that have a plastic coating that makes the markers write weird, so to try not to get those kind of plates. Now, if you've ever met Deanna or attended one of her presentations, you know that she has a great Southern accent. I'm from Texas and have no accent compared to her!! So, in her adorable accent, she told us to just
"Take you a white board marker into the Dollar Tree and write on that plate when no one's looking!"
Cracked me right up! :)
Another session I went to was Melissa Dickson's about interventions for struggling readers. I came away with a lot of great ideas from her as well!
She went through different problem areas and gave us strategies and ideas to help our students reach higher in those areas. For high-frequency words, she had a fun game called Read My Mind. I can totally see my students enjoying it, both struggling and higher level ones! The game is focused on the word wall (or part of the word wall to start with) where you have one word you're thinking of and the kiddos get to "read your mind" and try to figure out the word. Each child writes 1-5 on their paper. You slowly give 5 clues about the word and the students write their guesses next to the corresponding number. The first clue is always, "This is a word on the word wall." They make a guess. The next 3 clues should highlight more information about the specific word you have chosen (and you can make it on whatever level your class needs. For example, "This word has 2 syllables." "This word has a word inside a word." "This word starts with the letter b". The students continue to make a guess for each number, writing the word they think will match the clues. The 5th and final clue is something that gives the students context clues about the word. "This word would fit in this sentence..." Once everyone has their final guess, you can share the word and see who was able to narrow it down. Maybe a few of them will be able to get it by clue number 3 or 4, but always take the time to go through each clue and see why that particular word met that particular rule. I really can't wait to try this out with my class on Wednesday!
Day 2 of the conference is tomorrow and I know I'll have a lot more to share after that!
Tonight, we had a blogger and teacher meet-up at Pappasito's and it was so much fun talking shop with all of these great teachers!
Be sure to check out all of their amazing blogs!!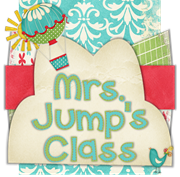 Deanna's blog
Rachelle's blog
Reagan's blog
Ari's blog
Jennifer's blog
Tomorrow I'm attending Regan and Rachelle's sessions and I cannot wait!!